In response to the "Day for the Poor" campaign, BRG Group and North Hanoi Smart City Joint Venture Company donated VND1 billion ($43,500) at the launch ceremony of "For the poor" Peak Month, which was organized by the People's Committee and Vietnam Fatherland Front Committee in Hanoi, and witnessed by leaders of central and local ministries.
The money will be contributed to the "For the Poor" Fund, which aims to support nearly 8,500 poor households and nearly 42,000 near-poor households so that they can stabilize their lives and soon escape poverty.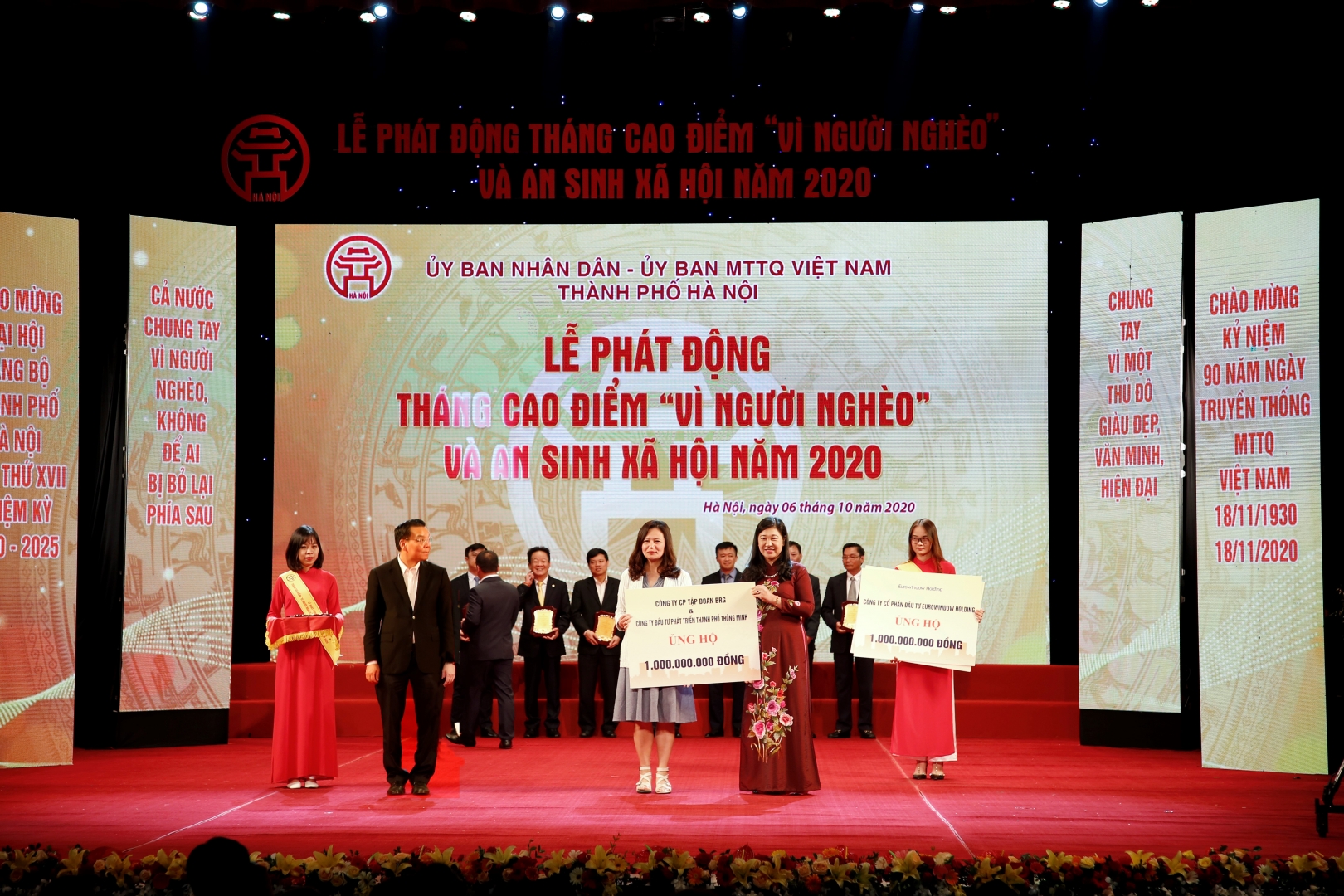 BRG Group Deputy General Director Ms. Tran Tuyet Nhung hands over VND1 billion to the "For the Poor" fund
BRG Group has also implemented many other charity programs to respond to the call of the Party and State as well as to provide more support for disadvantaged people. In March 2020, BRG Group and SeABank donated VND5 billion ($217,400) at the launch ceremony to support the prevention and control of Covid-19 organized by the Central Committee of the Vietnam Fatherland Front.
The group has also donated more than 100,000 antibacterial cloth masks to students in many provinces and cities across the country, in order to contribute to ensuring the safety of students when returning to school after a period of isolation due to the pandemic.
In addition, BRG Group also focuses on disadvantaged children across the country such as sponsoring the "For Vietnamese Children" Scholarship Fund, the Hanoi Children's Fund, and the programs "Twin leaves of love" and SeABank's "Run for the Future".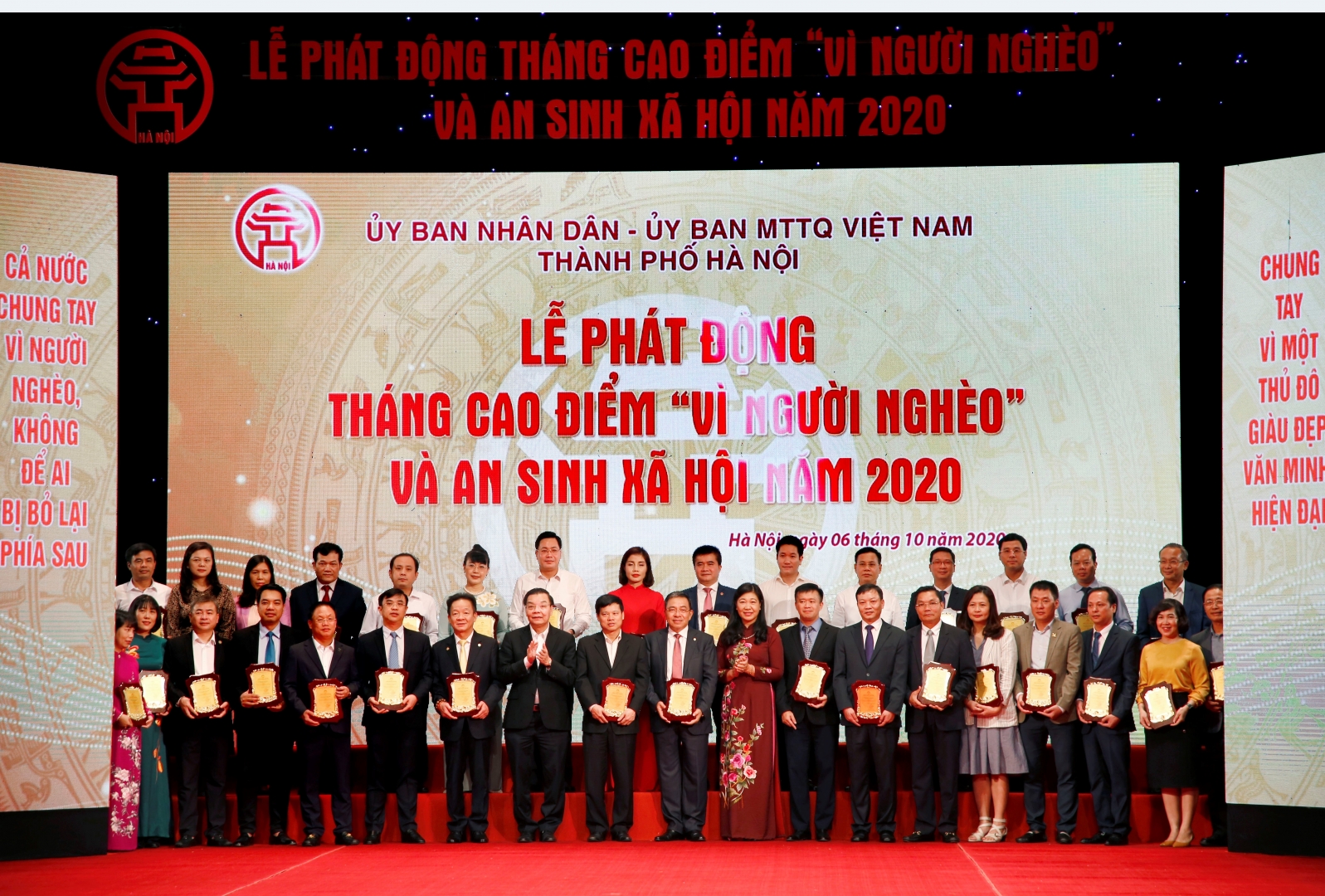 Ms. Tran Tuyet Nhung, Deputy General Director of BRG Group, received a certificate of thanks for BRG Group's contributions to social security activities in recent years.
The "Day for the Poor" campaign launched by the Central Committee of the Vietnam Fatherland Front has, for over 20 years, received the unanimous support and active participation of all levels of Party committees, authorities, departments, unions, and classes of people in the capital and across the whole country.
In 2019, the city-wide "For the Poor" fund in Hanoi received VND70.16 billion ($3.05 million), supporting the construction of over 900 Great Solidarity houses; repaired almost 400 degraded houses for poor households; supported 3,400 poor households with seeds and money to develop production; provided medical examination and treatment for 2,100 poor people; provided over 9,600 children of poor households with better opportunities to go to school; and gave gifts to thousands of poor households suffering from specific difficulties.
As a result, many poor households have consciously and confidently strived to get out of poverty, and the city's poverty rate has dropped below 0.42% – thanks to the teamwork and responsible contributions from organizations, individuals, and businesses in the city.