On October 18, 2020 in Hanoi, BRG Chairwoman Madame Nguyen Thi Nga was named one of 10 outstanding individuals to be bestowed the Vietnam Women's Award 2020. The event awarded titles to seven collectives and 10 individuals with outstanding achievements in all areas of life, and making positive contributions to social development.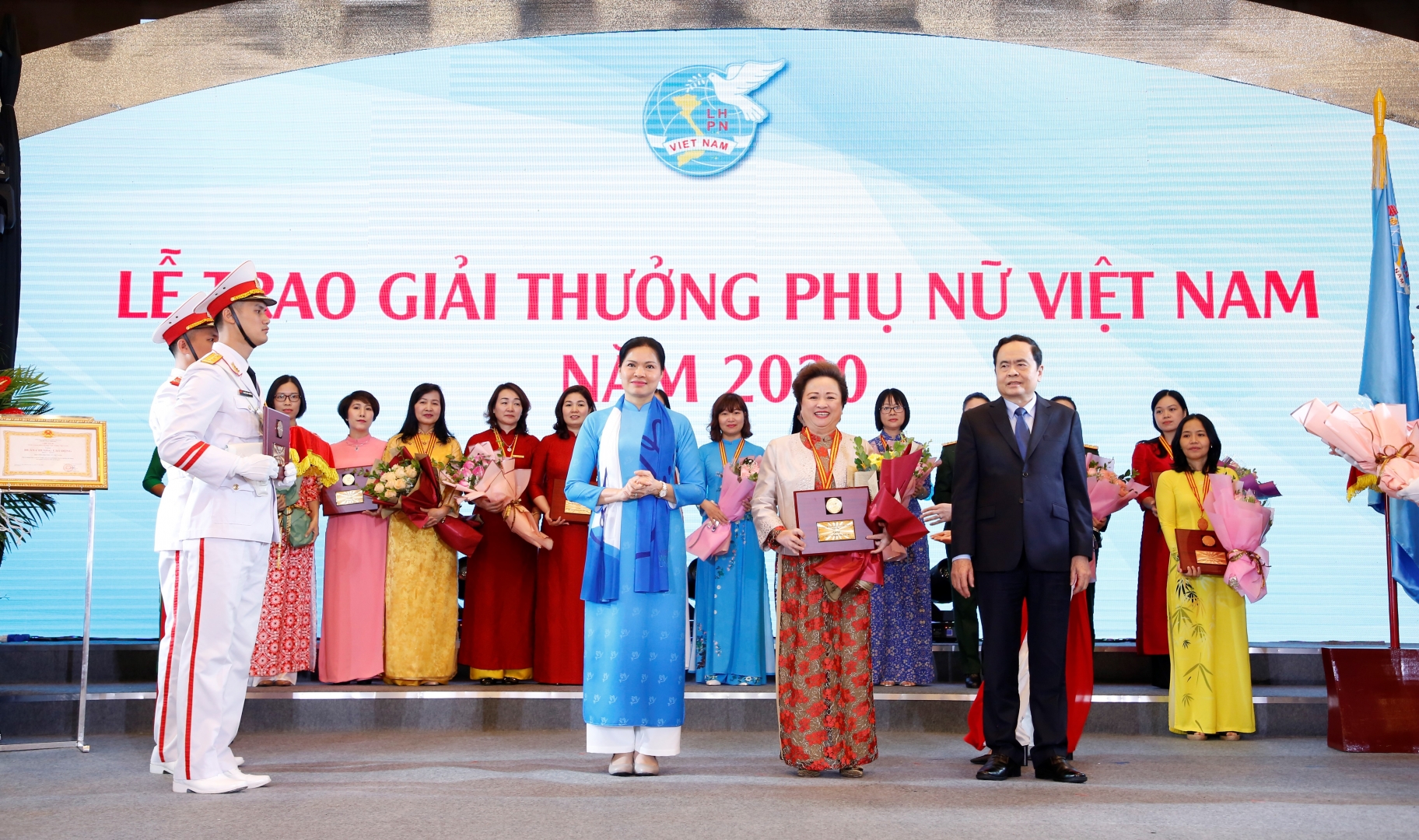 Mr. Tran Thanh Man, Chairman of the Central Committee of the Vietnam Fatherland Front, and Ms. Ha Thi Nga, Chairperson of the Vietnam Women's Union, gave the Vietnam Women's Award 2020 to Madame Nguyen Thi Nga, Chairwoman of BRG Group (in the middle)
The ceremony of the Vietnam Women's Award 2020 was held on the 90th anniversary of the establishment of the Vietnam Women's Union and Vietnam Women's Day on October 20, with the participation of many representatives of leaders of the Party, State, ministries, central agencies, organizations, and Women's Unions of some cities and provinces.
Madame Nga was the only business representative to be honored at the event, for her outstanding contributions in many fields. For many years she has led a group with nearly 22,000 employees to make their mark across many business fields. Madame Nga is also one of the few women who dared to pioneer particularly important projects for the country such as the 1/500 master plan on both sides of the Nhat Tan-Noi Bai axis, and the successful implementation of the North Hanoi Smart City project. These ventures and more are helping to create momentum for the country's socioeconomic development.
In addition, Madame Nga pays great attention to social responsibility and charity activities. During the Covid-19 pandemic, she has contributed more than VND7 billion ($304,000) in various forms, such as giving free masks to schoolchildren in Hanoi, distributing food to people in need, and hundreds of other volunteer activities held regularly across the country.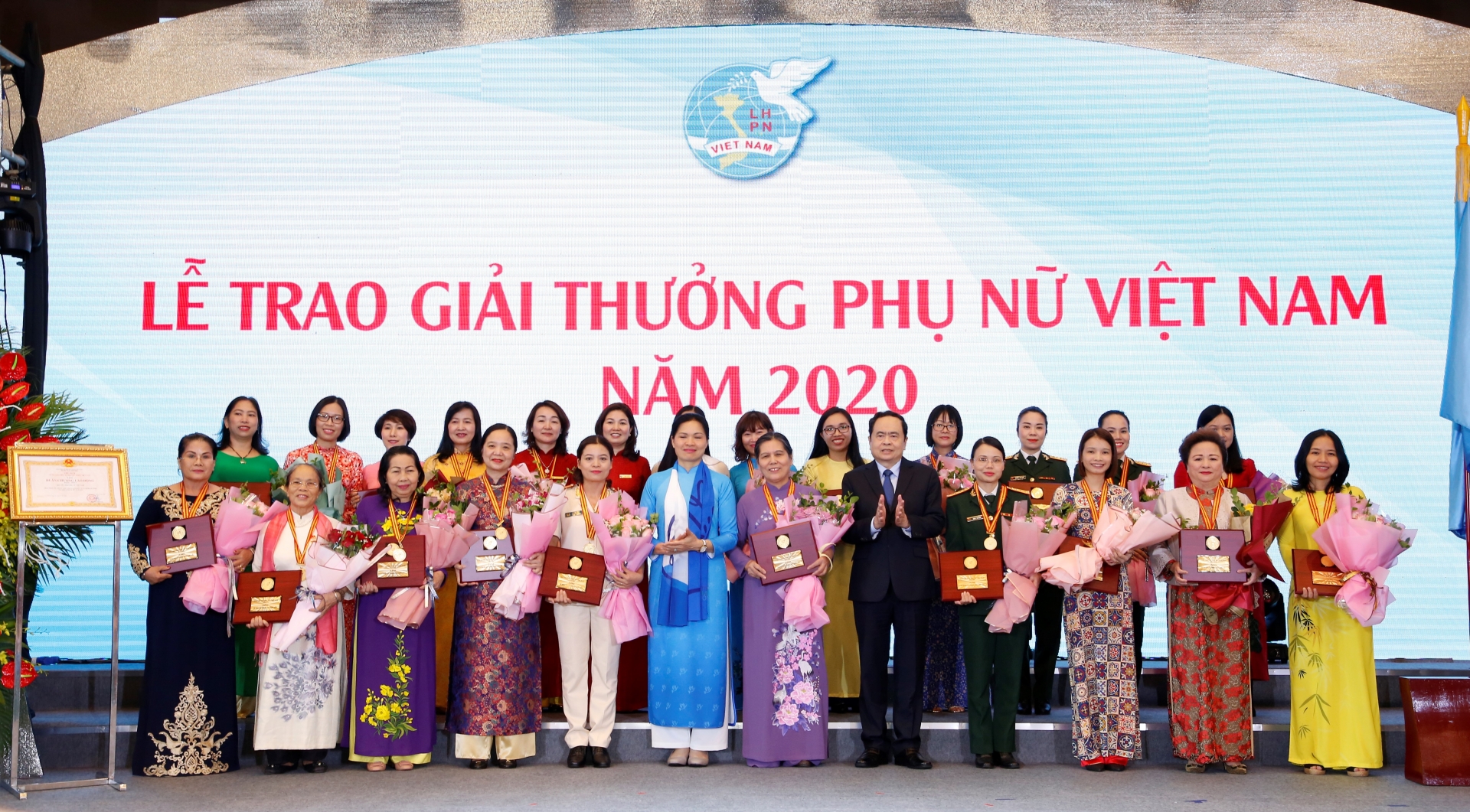 Individuals and collectives were honored with the Vietnam Women's Award 2020
The Chairwoman of BRG Group has also been honored by many prestigious domestic and international organizations in key award categories, such as a Second-class Labor Medal, the Top 50 Most Influential Women in Asia, Elite citizen of the capital, and the most influential person in golf in Asia. The achievements and dedication of Madame Nga have become a great source of inspiration and encouragement for many generations of young Vietnamese women to continue to pursue their dreams.
Established in 2002, the Vietnam Women's Award is one of the biggest annual awards dedicated to Vietnamese women, and recognizes the talented and creative dedication of Vietnamese women in the cause of national construction and defence. Since 2003, titles have been awarded to more than 80 collectives and more than 140 women across all areas of social life.