On October 2, 2020 in Hanoi, BRG Group received the "Outstanding Business for Workers" award from the Ministry of Labour, Invalids and Social Affairs.
The event was chaired by the Vietnam General Confederation of Labor, with the participation of the Ministry of Labor, Invalids and Social Affairs. The Vietnam Chamber of Commerce and Industry (VCCI) assigned Lao Dong newspaper to implement the award.
The award ranking has been an annual event since 2014, voting for and ranking businesses that have made continuous efforts to improve the working environment, care about employees' lives, and build harmonious relationships between the interests of enterprises, employees, and wider society in order to achieve sustainable development.
The "Business for Workers" list is based on a set of strict criteria developed by experts in labor and trade unions.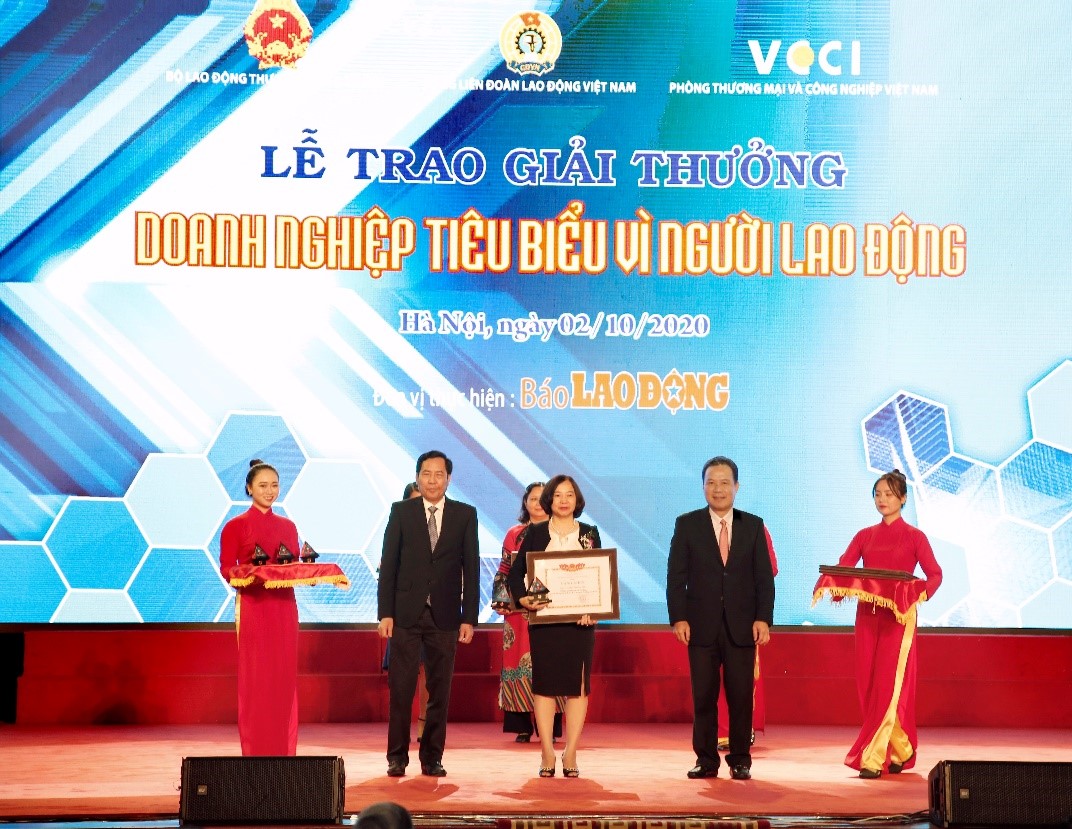 Ms. Duong Van Anh, Human Resources Director of BRG Group, received the "Outstanding Business for Workers 2019" certificate, awarded by the Ministry of Labor, Invalids and Social Affairs.
BRG Group is the leading private multi-sector economic group in Vietnam, with nearly 22,000 employees working nationwide in a number of areas such as finance and banking, golf, real estate, hotels and resorts, recreation, and commerce and retail.
BRG Group ensures a clear and attractive salary regime for its staff as well as provides a specific salary increase schedule, and other labor and welfare policies to ensure the health and safety of employees such as health insurance and life insurance incentives, and medical examination once a year.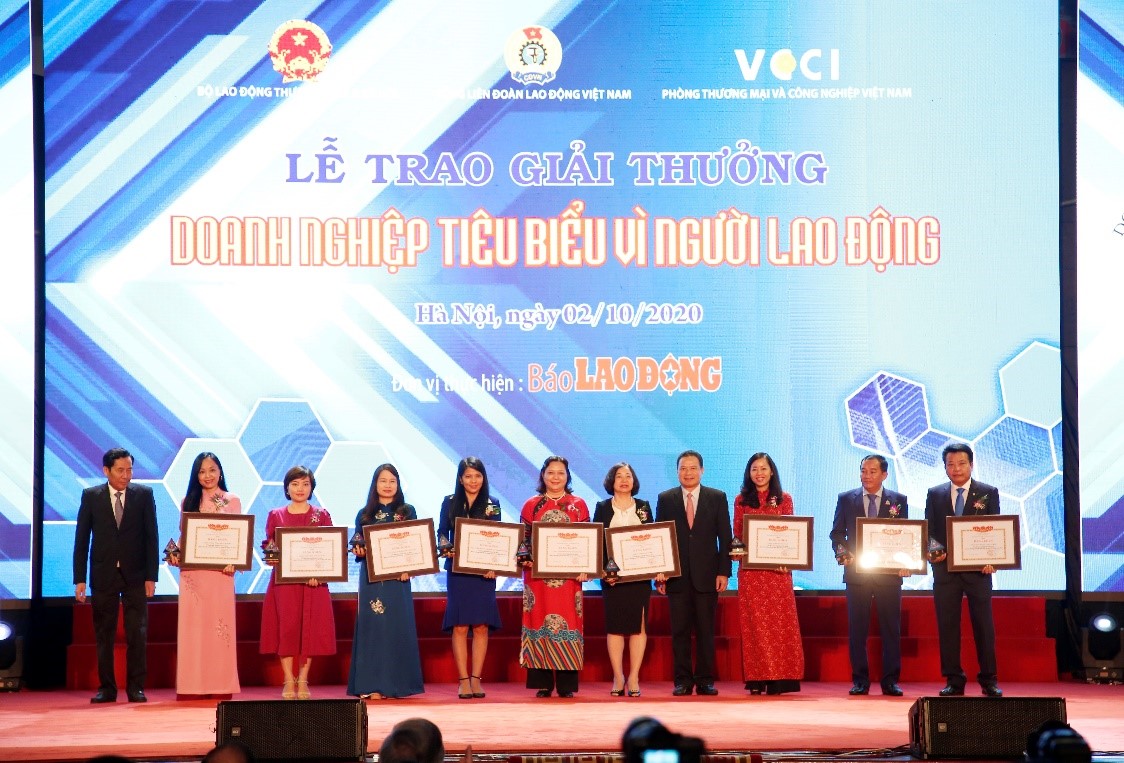 The top nine Outstanding Businesses for Workers received certificates of merit by the Ministry of Labour, Invalids and Social Affairs
In the context of the ongoing pandemic which is seriously affecting production and business activities, BRG Group is continuing to protect jobs and benefits for employees, ensuring that no-one is left behind. During this time, with a large ecosystem in many industries and fields, BRG Group's employees have been flexibly arranged to rotate from heavily affected areas such as hotel services and golfing to less affected areas such as manufacturing, commerce, and retail.
At the same time, to ensure human resources ready for the group's development in the coming time, BRG continuously recruits and signs many new labor contracts, including for senior staff positions.
Since the pandemic emerged in the country in early 2020, BRG Group has nevertheless opened dozens of Hapro Food supermarkets under the BRGMart name at locations in the center of Hanoi. With these new openings, BRG Group has also recruited and created jobs for hundreds of employees in Hanoi during these difficult times.