On October 22, 2020 at the Hanoi National Convention Center, Madame Nguyen Thi Nga attended and delivered a speech at the ASEAN Smart Cities Summit 2020.
With the theme "Smart cities: towards community, identity, and sustainable development oriented for a cohesive and responsive ASEAN", the summit was held under the chairmanship of Prime Minister Nguyen Xuan Phuc, with the participation of ministers and many senior leaders of the government of Vietnam.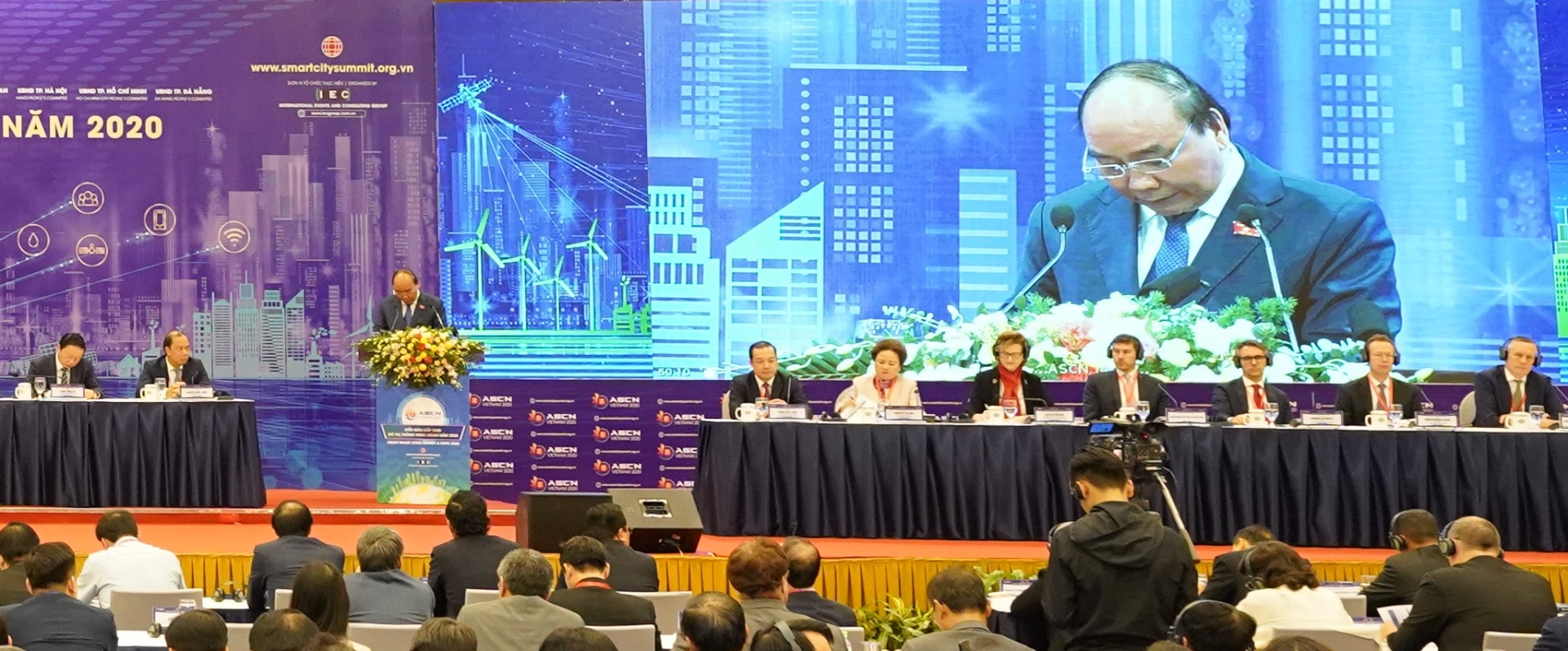 Madame Nga attended the ASEAN Smart Cities Summit 2020 under the chair of Prime Minister Nguyen Xuan Phuc and many senior leaders of the government
At the summit, BRG Group and FPT were the only two private corporations invited to speak and Madame Nguyen Thi Nga made a number of recommendations related to implementing smart city projects in Vietnam.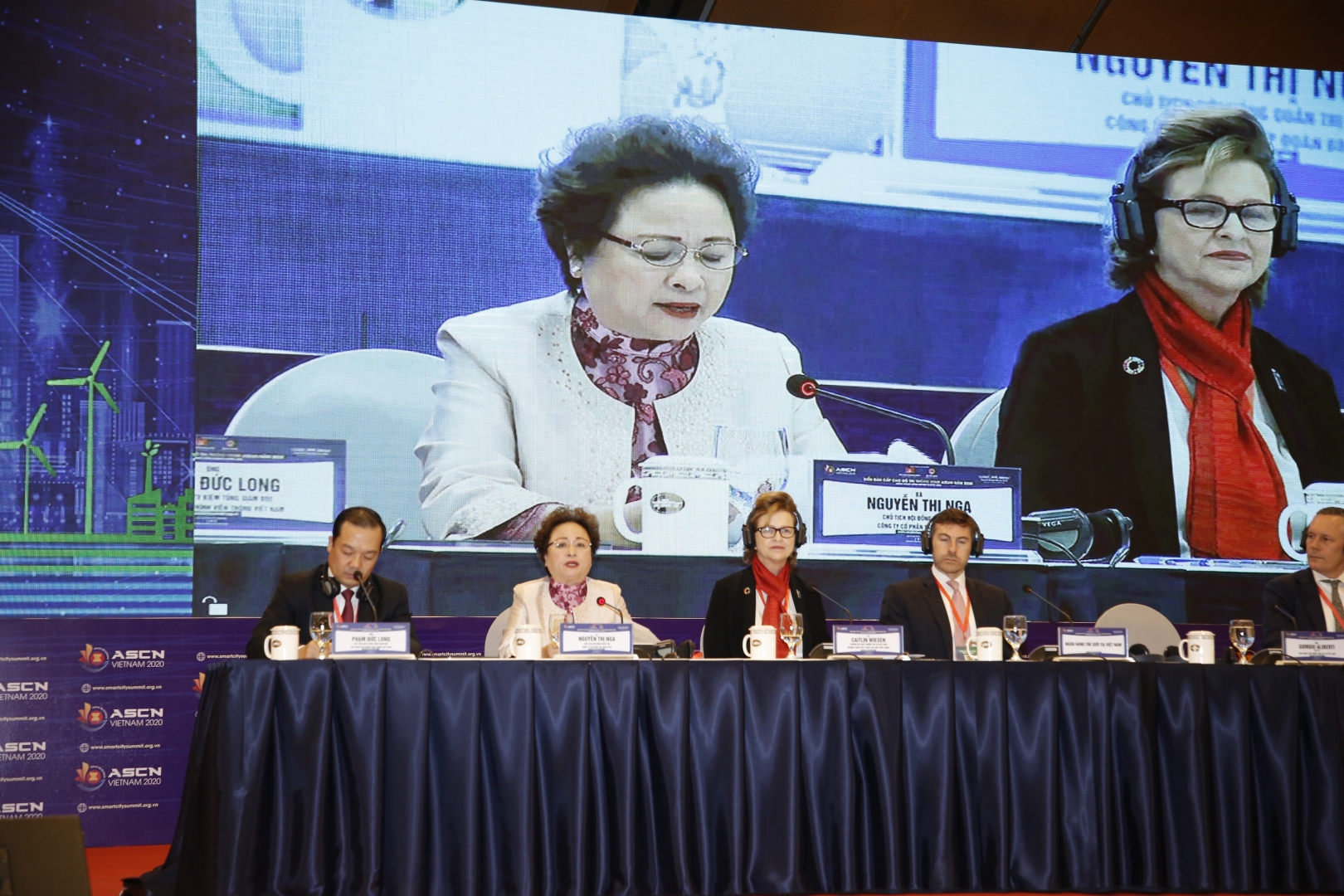 Madame Nguyen Thi Nga delivered a speech and discussed many important issues in building smart cities in Vietnam
Emphasizing the difference in synchronous infrastructure development of smart cities, Madame Nga noted that the North Hanoi Smart City project by a joint venture between BRG Group and Sumitomo Corporation is the first major smart city project in the capital, and one of those in compliance with Resolution 52-NQ-TW on smart urban chains for the key economic regions across the country.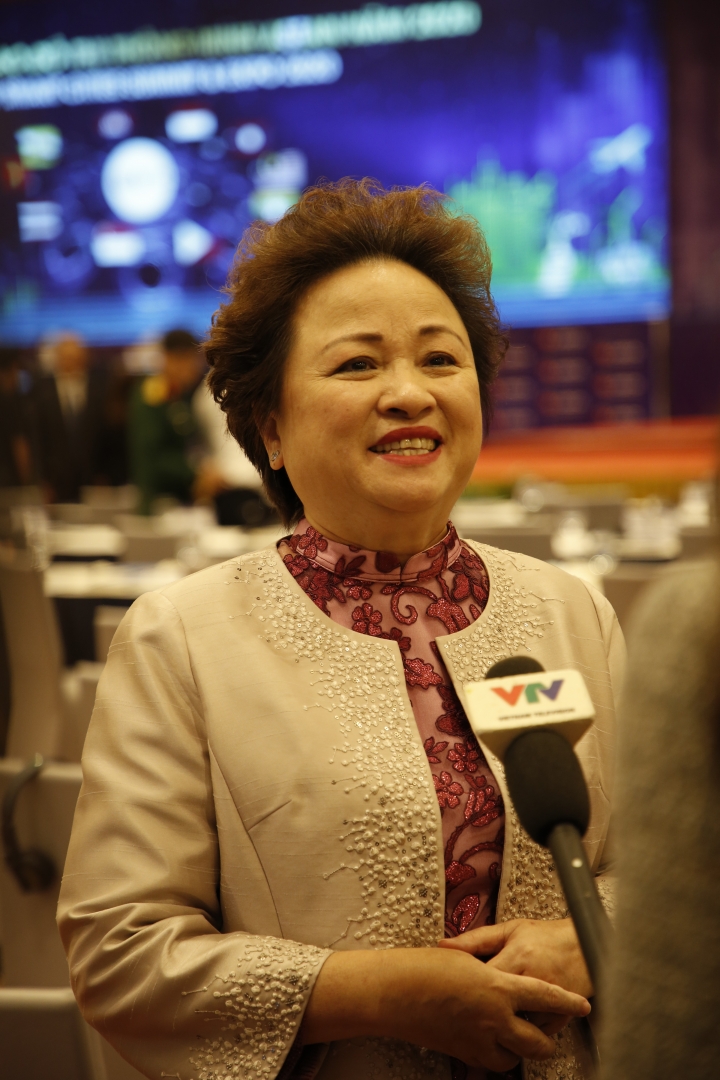 Madame Nga takes part in an interview with VTV
Because it is a new and non-traditional project, the investor urgently needs the government and ministries to create a legal corridor and special policies as well as incentives for pioneering units to soon deploy the first smart city, which could create a driving force for the development of many similar ventures in other localities.
Madame Nga suggested that the government and ministries soon release a set of national smart city standards to classify and shape modern urban areas currently being invested in and deployed toward smart cities; build an ICT reference framework for smart cities according to urban characteristics in Vietnam; and also link the construction of smart cities with construction of an e-government.
Click HERE to watch more news about the event