The National Oil Services Company of Vietnam (OSC Vietnam), a member company of BRG Group, has handed over VND3.5 billion ($152,000) to the Vietnam Fatherland Front Committee in Ba Ria-Vung Tau province to carry out social security activities in the province.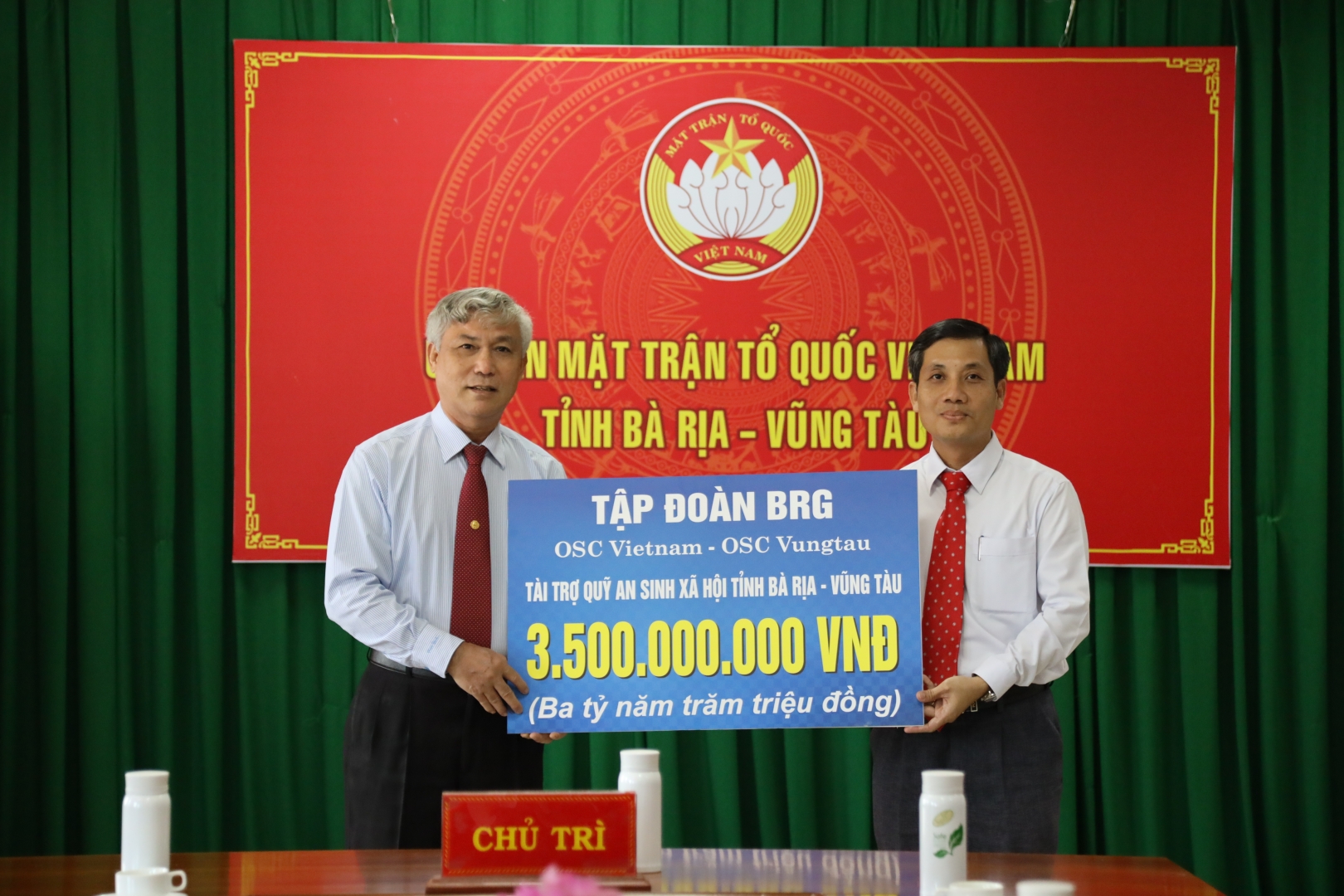 Nguyen Ke Toai, Vice Chairman of Vietnam Fatherland Front Committee in the province and member of the provincial Social Security Fund's Campaign Committee received the donation.
Thai Hong Cuong, CEO of OSC Vietnam, said at the donation ceremony, "As a member company of BRG Group, OSC Vietnam has always performed its main tasks well and attaches great importance to carrying out political tasks such as maintaining national security and social responsibility, and repaying gratitude in the province. In just one example, OSC Vietnam has taken care of 22 heroic Vietnamese mothers in the province."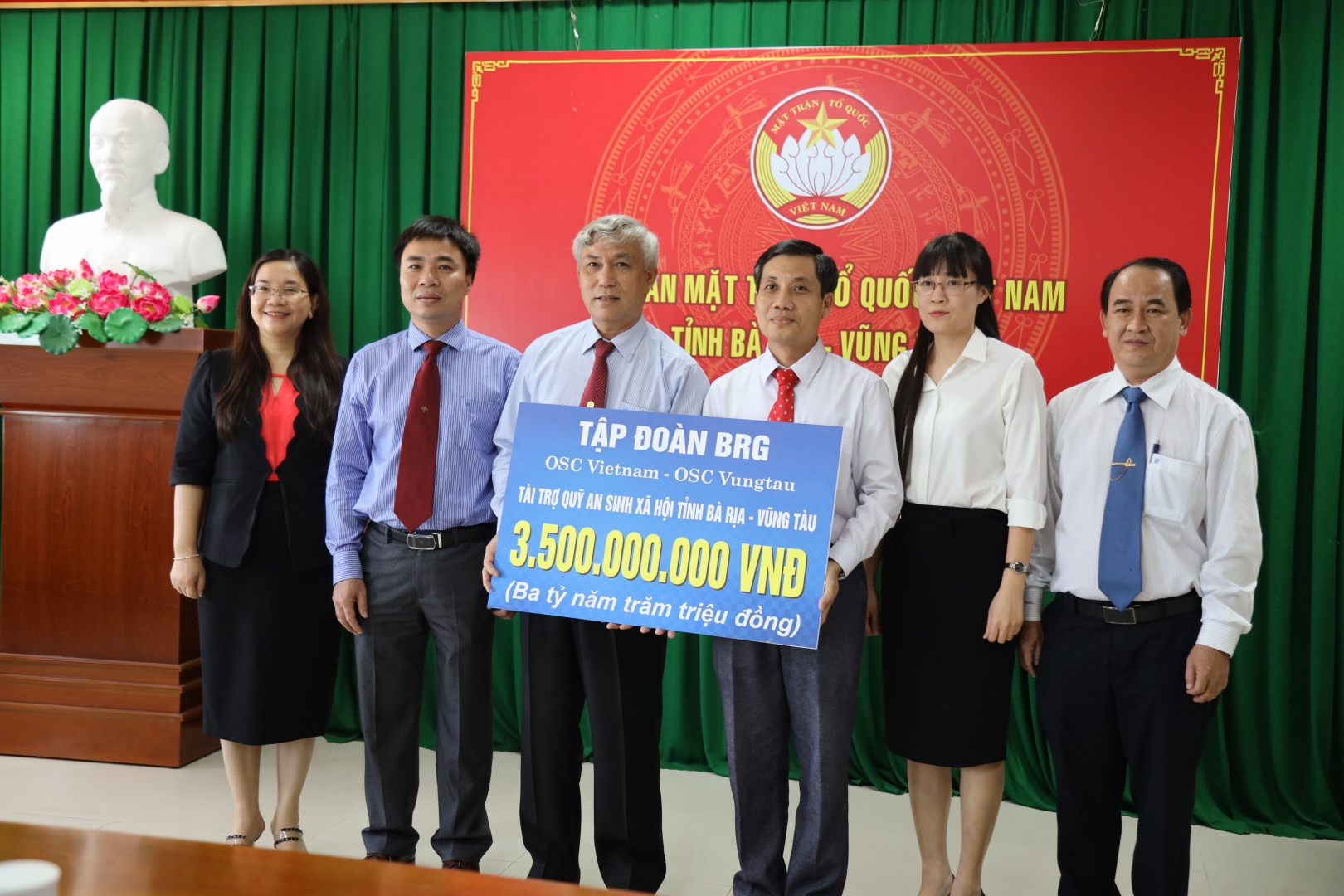 Since 2020, under the direction of BRG Group leaders, OSC Vietnam and others including OSC Vung Tau, OSC Duxton and OSC Sunrise Apartment have committed to sponsoring VND5 billion ($217,400) for the provincial Social Security Fund of Ba Ria-Vung Tau to build 20 great solidarity houses, pay medical examination and treatment cost for the poor and Agent Orange/dioxin victims, and build bookcases for students.
This charity program is part of a series of social responsibility activities that BRG Group has implemented recently in order to support the community and ensure social security such as supporting flood victims in the Central region with thousands of gifts and cash at a total of VND4 billion ($174,000); contributing VND1 billion ($47,500) to respond to the Hanoi campaign for the poor; and donating cash, masks, and other necessities for the fight against Covid-19 with a budget of more than VND7.4 billion ($321,700).
Sharing and helping disadvantaged people is not only a noble gesture but has become an act of kindness actively implemented by each employee and each member company in the BRG Group ecosystem.